Michael Jackson said:
"In a world filled with hate, we must still dare to hope.

In a world filled with anger, we must still dare to comfort.

In a world filled with despair, we must still dare to dream.

And in a world filled with distrust, we must still dare to believe."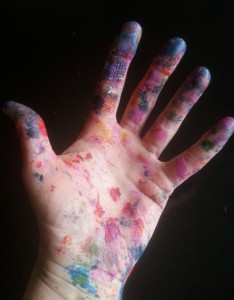 Hi, my name is Marjolein and i wanna help make this world a better place.
I paint.  Never followed any lessons, just started one day and learned as i went along. I paint what's in my heart and head, and since Michael Jackson is a great influence and inspiration for me, one can see that in my paintings. He changed my life, turned it upside down and back again, just the way it is supposed to be.
I believe this world is in need of healing and i believe Love is the Answer!
I hope this website gives you a bit of inspiration.
Enjoy!
and LOVE to you!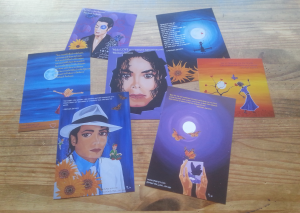 Spreading the LOVE…my way
That's the name of the project. How does it work?
Wherever I go I take some cards with me. They are made from my paintings, and there are 7 designs:
Every one of the cards has an inspiring beautiful quote from Michael about Love on it.
And i leave them behind.
For example:
in a restaurant,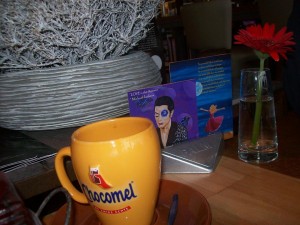 at the beach,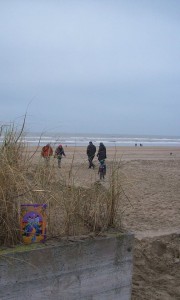 Or at an amusement park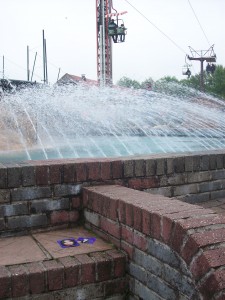 I try to leave a little trail of LOVE wherever i go.
Found one? You're welcome and LOVE to you!
If you wanna help spread some Love, or wanna see some photos from cards left behind all over the world, please take a look on the Spreading the Love all over the world page.
If you wanna see some of my paintings you can find them on the page called Gallery, and if you wanna see what's written about my art, or some photos of my exhibitions from the past, just go to the page called Exhibits and press.
If you're interested in a workshop you can find info about that on the Workshop-Saturday page and if you wanna contact me, you can do so with the form on the page with that name.
Michael Jackson said:
"If you wanna make the world a better place take a look at yourself and make that change"