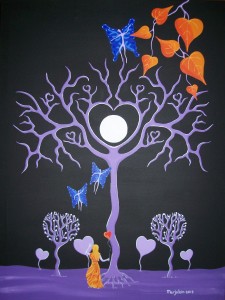 The Entrance.
Standing at the beginning of a new direction,
standing at the portal towards Hope.
She's waiting,
hesitating,
wavering.
Will she leave behind a world of hurt,
distress and disconnection?
It's also the world she got to know.
She knows how to move around,
knows what they expect from her,
she lives up to their expectations,
heading nowhere fast…
Wide awake,
she's standing at the entrance of an enchanted forest,
bringing a gift.
She found an old friend,
lying around,
covered in dust,
from years filled with fear.
Unused.
She waits
she hesitates
she's wavers.
Then…
a whisper
softly in her ear:
"You are not alone

I am here with you"
And
"Let us dream of tomorrow

where we can truly love from the soul,

and know love as the ultimate truth

at the heart of all creation."
She no longer waits
She no longer hesitates
She no longer wavers
She enters…..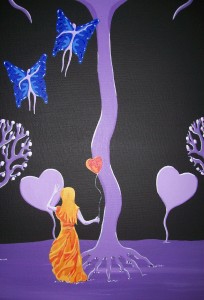 Quotes are from Michael… (of course 🙂 )